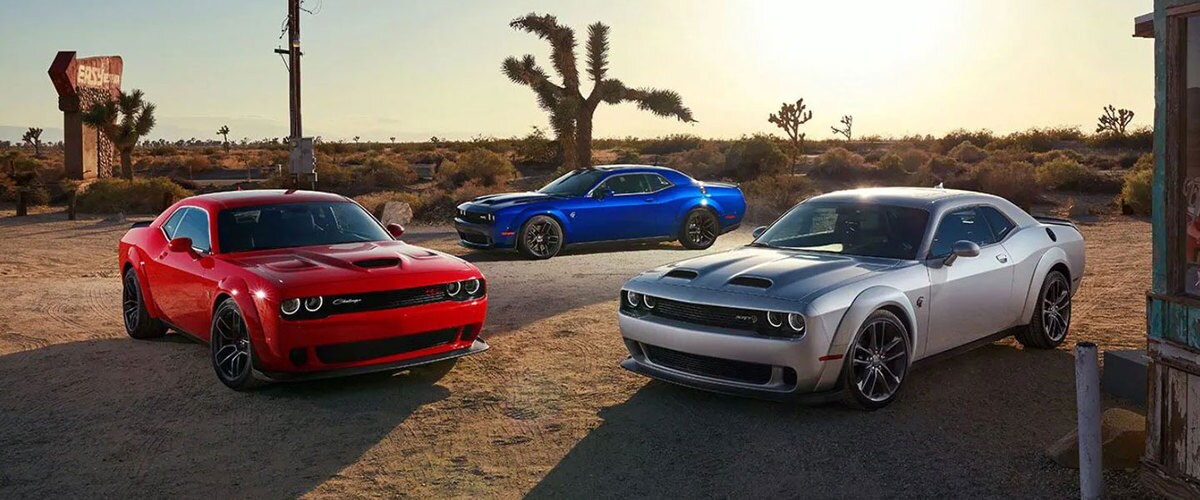 If you're looking to save money when buying a car, you can't go wrong with either a used or a certified pre-owned (CPO) vehicle. With some great cars at Johnsons of Kingfisher available at some fantastic prices, there has never been a better time to go vehicle shopping. But where do you start when it comes to buying a certified pre-owned or used car? In this article, we'll share some tips on purchasing used and certified pre-owned vehicles. 
Why Buy Used Vehicles?
One of the major reasons for buying used vehicles from Johnsons of Kingfisher is that you're guaranteed to find an affordable car that suits your needs. We take pride in holding something in our inventory for everyone. There are a multitude of factors that go into determining the price of a used car. The design of the vehicle, the mileage, the car's condition, and the whims of consumers all play a part. When you buy a used car from Johnsons of Kingfisher, all these things will be reflected in the price. 
Used Cars Depreciate at a Slower Pace
All cars depreciate over time. A new vehicle will depreciate more rapidly than a used car might. In fact,
Investopedia claims
that on a new car this is up to 20% of its value when it first leaves the dealership. When you buy a used car, it will depreciate at a slower pace. These days, cars are built to last. Many gasoline models will easily surpass 100,000 miles in their lifespan. When you buy a used vehicle that has a fraction of this on the clock, you can bet that it'll run for years to come without any major hitches. 
You Can Save On Insurance When Buying Used
Buying used will also save you money on your insurance. Because a used car is more affordable, it stands to reason that your insurance will also be more affordable. Shop around online for quotes for the used vehicle you're considering buying before you make the purchase. 
Why Buy Certified Pre-Owned Vehicles?
Johnsons of Kingfisher are proud to be able to offer certified pre-owned vehicles. Not only will you be able to enjoy the affordability benefits provided by used cars, but you'll also get some additional benefits. Let's discuss these further. 
Certified Pre-Owned Provides Peace of Mind
Certified pre-owned vehicles offer a buyer complete confidence in the vehicle that they're buying. The vehicle you purchase will have been fully inspected by one of our expert mechanics. This means that you'll get the peace of mind that there are no mechanical issues with the vehicle. Your vehicle will come with a warranty too. This means that our commitment to you doesn't end when you drive away from our lot. 
Certified Pre-Owned Vehicles Come with a Complete History
When you buy a vehicle, you'd like to think that it's been taken care of. You'd also like to be sure that it's never been in any major accidents and that the mileage is true. When you buy certified pre-owned, you can be sure that the car that you're buying has never been in any major scrapes, nor has it been stolen. This can be said with great certainty because all of the certified pre-owned vehicles sold at Johnsons of Kingfisher have had full background checks. Knowing the true history of a car means you can put your faith in the vehicle and buy with assurance. 
Purchasing Used Vehicles 
When it comes to buying any vehicle, you need to carry out some research. Buying a used or certified pre-owned car is no different. Let's look at some essential tips for purchasing used vehicles. 
Set a Budget
The first thing you should do when purchasing used or certified pre-owned vehicles is to set a budget. There are two ways that you could pay for the vehicle you're buying. You could either pay with cash or take out a finance agreement to cover the cost. If you're buying your vehicle on finance, work out how much you can afford to pay out each month. 
Remember, you'll need to make this payment for the lifetime of the loan. The purchasing of the vehicle is only the initial expense. You'll also need to pay to keep the vehicle on the road. You should also factor
running costs
when considering affordability. This will include insurance, fuel, and ongoing maintenance costs. 
Get Pre-Approved 
If you've decided to take out a loan to pay for your vehicle, it might be a good idea if you got
pre-approved for finance
. By getting pre-approved, you'll put yourself in a stronger buying position. 
Not only will the purchase be quicker and smoother, but when you visit the dealership, your sales rep will know that you're ready to buy. 
Narrowing Down Your Search 
When it comes to buying a used or certified pre-owned vehicle, you're going to be spoiled for choice. There are going to be dozens of makes and models available to you. There are cars to suit every lifestyle and need. You'll hopefully have your vehicle for many years to come, so you need to make sure that you get it right. 
Think about what's important to you. If you have a family or are planning on starting one soon, you'll need plenty of space. You may need to stow a stroller in the trunk. If you're environmentally mindful, you may want to buy a car with a smaller engine, or even a hybrid or electric model, as they put out less emissions.  Make a list of the things that are important to you and use this list to inform your decision making. 
Researching the Make and Model
Once you've settled on a couple of different makes and models, do some research. Read reviews online and find out as much as you can about the features and benefits of the car. Some of the things that you should consider include the availability of spare parts, the cost of insurance, and the general running costs.  Once you've done some research, it'll be time to head out to see the vehicle that you're interested in. 
Inspecting and Test Driving the Vehicle 
Next up, you'll want to inspect the vehicle. Unless you're a mechanic yourself, you'll be quite limited in the amount you can inspect. Fortunately, certified pre-owned vehicles from Johnsons of Kingfisher will have all already undergone a rigorous inspection by our trained mechanics. Now comes the fun part, taking the car for a test drive. This is one of the most important parts of the purchase process and it is one that should never be overlooked. 
The first thing that you want to check is whether you can get in and out of the car easily enough. If you're quite tall, is there enough headroom and legroom? Can you get into the vehicle without banging your head? Is there enough legroom in the backseats for when you're carrying passengers? 
Pick a varied route that offers a range of different driving terrains. You'll want bends and straights, hills, and flat roads. This will allow you to test the power, the steering, and the brakes. Carry out your test drive with the radio turned off. You can test the radio when the vehicle is parked up. You'll want silence when you're out driving so that you can listen to the engine and listen out for any other sounds. 
Checking Out the Vehicle's History 
It's always important to know where a vehicle has come from. It's nice to imagine that the car you're buying has had just one old lady owner who has loved the vehicle. The last thing you'll want is to find out that the car has in fact been previously stolen or written off. Fortunately, these days there is no risk of buying a car that you shouldn't even consider getting behind the wheel of because there are ways of checking a vehicle's history. 
By running a report through a site like CarFax, you can find out the full background history of the vehicle. This will let you know whether the car has been in any crashes, reported stolen, and whether the recorded mileage is genuine. When you buy a certified pre-owned vehicle, it'll come with a full background history check already carried out. 
Buying From Johnsons of Kingfisher
Buying a used or certified pre-owned vehicle means doing some basic research into the make and model that you're interested in. Always take the vehicle for a test drive and make sure you know the full history of the vehicle. Purchasing used or certified pre-owned vehicles couldn't be more straightforward at Johnsons of Kingfisher.
Simply browse our
used
and
certified pre-owned inventory
or head to our showroom to test drive your next car. At
Johnsons of Kingfisher
, we aim to excel at delivering honest service. We're here to help make the buying process as simple as possible.
Contact us
today to get in touch with one of our sales professional to schedule a time to answer any questions you may have!