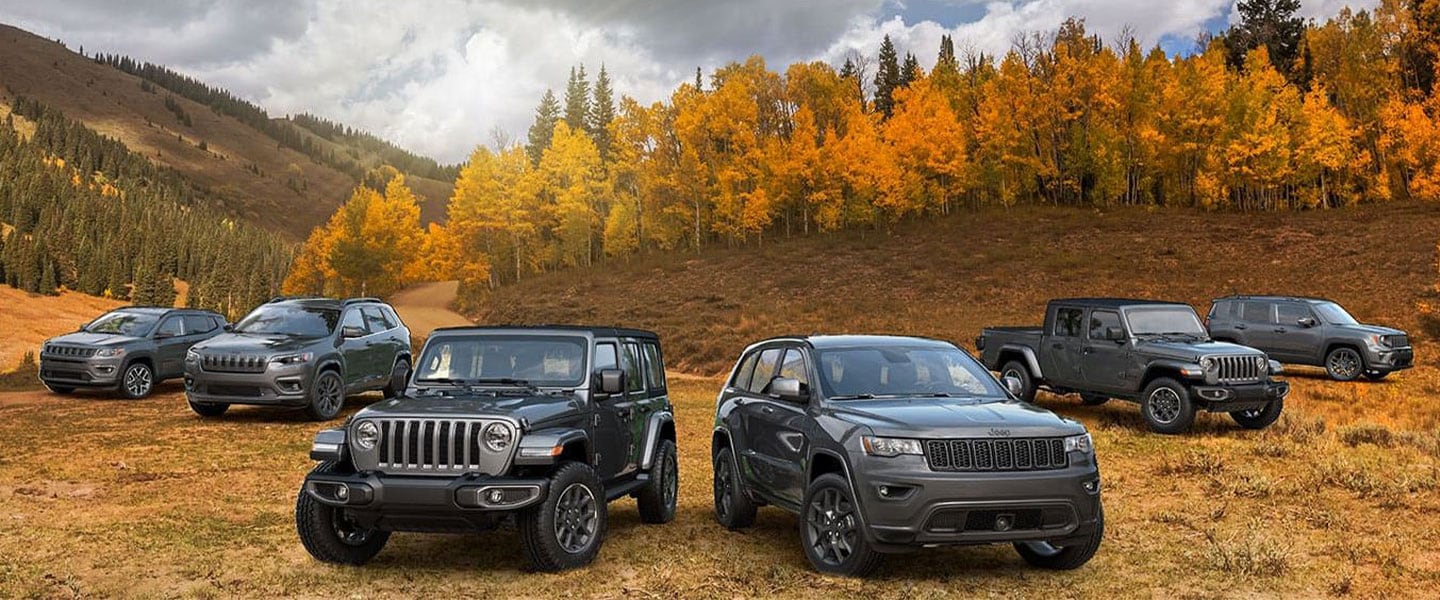 The following are just some of the important things to consider when shopping for a new vehicle.
Before you go looking for a new car, think about the following questions--What do you need your vehicle for? How much space do you need? Do you have a large family to drive around? Will you be hauling cargo? Answering these questions can help you get a vehicle to address your needs. Usually, smaller vehicles offer better gas mileage. However, if you have a big family or often haul things around, having more space should outweigh the benefits of good MPG. Many individuals fancy a hotrod with a powerful engine, while others just want something safe and reliable.
It is imperative to figure out how much you can safely spend on a new car without putting yourself in a bind. Some people make the mistake of buying a vehicle that goes way beyond their means and ends up with regrets later. At Johnsons of Kingfisher, we want you to be happy with your purchase with no regrets. That's why we make our vehicles affordable, so you can get the car, truck, or SUV you really want. If you find something you just got to have, but it isn't really in your price range, come talk to us. We may be able to work out a solution to help you get whatever you desire. Keep in mind we have financing options available that allow you to make monthly payments to fit your budget.
Cars, trucks, and SUVs today are loaded with features and every year new or enhanced features are introduced. While every vehicle has a myriad of features, benefits, and capabilities, some may provide you with more value than others. It's up to you to decide which is more important to you. Some features you may see in newer models include heated seats or steering wheel, power adjusted seats, several USB ports, satellite radio, keyless entry or remote start, a variety of different infotainment systems with diverse sound and speaker systems, various lighting with multiple controls, various types of sunroofs, and a whole bevy of safety features.  
Everyone wants a car that's safe, reliable, and affordable. For some people - especially those with small children - safety takes priority over everything. If safety is your top priority, there are four main factors to consider: vehicle weight, crashworthiness, safety equipment, and vehicle center of gravity. There are two online databases that allow you to check and compare vehicle safety ratings, the NHTSA and the IIHS. You can also check the safety ratings for each vehicle we have available in our guide. Vehicles today are equipped with numerous safety features, including dual-front airbags, rear parking sensors, reversing cameras, panic braking signal, speed sensing door lock, lane departure warning, seatbelt pre-tensioners, pedestrian auto emergency braking, impact sensing door unlock, electronic stability control (ESC), and more.
Some cars are extremely good on gas, while others are considered gas guzzlers. If you do a lot of driving, you might want to look for a vehicle that gets good miles per gallon (MPG). As of 2020, the average vehicle MPG was 25.7. That was up from the 24.9 average MPG in 2019. Keep in mind there is a trade off with the price for more MPG. The better the gas mileage, the higher the price of the vehicle will be. Therefore, aim for something between 25MPG and 35MPG, like the 2021 Jeep Cherokee Latitude that gets 31MPG on the highway.  
While the look of the Jeep Cherokee is still as iconic as ever, it has many new additions with a wide selection of features and trims to satisfy anyone's tastes and needs.
If you are looking for a spacious Jeep with extra towing capacity for your next expedition, check out the new 2021 Jeep Gladiator. Off-roaders and recreational adventurers are going to love the new Mojave Desert setup!
Are you ready for a showdown that allows you to compare the Cherokee, Gladiator, and the Grand Cherokee? Our 2020 showdown article makes it easier to compare the Cherokee, Gladiator, and the Grand Cherokee so that you can decide which is best for you.
Are you looking for a truck that can haul large loads while being comfortable and offering some of the latest tech? If so, look at the 2021 Ram 1500. It can haul up to 12,750 lbs., carry loads up to 2320 lbs., and it really delivers when it comes to towing.
It's time to take advantage of the 2021 Ram 1500 Classic's capability, ruggedness, reliability, and power. These vehicles are commonly known for durability and powerful performance, and with this new model, you can add eye-catching to the list. 
The 2021 Ram 2500 is a full-sized pickup truck equipped to handle all your hauling and towing needs. It has industry-leading rear air suspension and driving refinement and was built with real work in mind.
While the 2020 Jeep Wrangler has an off-roading adventure written all over it, it is still a dependable family-friendly SUV. Go exploring or camping with ease or take a family trip in comfort and style with the 2020 Jeep Wrangler.
If you are looking for a safe vehicle, the 2020 Ram 1500 might catch your attention. This model was recently chosen by the "Insurance Institute for Highway Safety" as a "Top Safety Pick+." It was also given a five out of five-safety rating from the NHTSA as it is packed with safety features and delivers reliable performance.
Those looking for a stylish, heavy-duty pickup truck that not only provides comfort, but safety as well might want to consider picking up the 2020 Ram 2500. This model won the 2020 award for the "Best of What's New" from Popular Science Magazine, since it is loaded with amazing features.